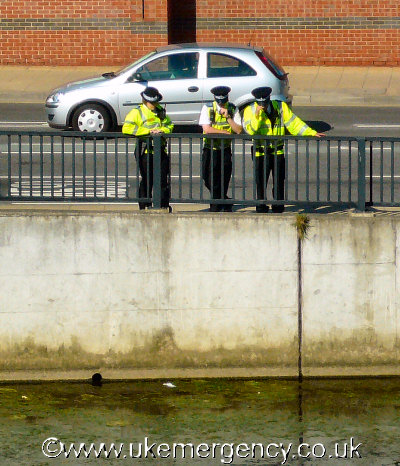 Here are a selection of reader captions:
Well I'm not getting it, Who's got the least service? – DH
You two, don't tell me you've gone and parked the squad car here!!! – MRP
Ladies First! – GM
The new recruits initiation test took a menacing turn! – KL
No I can't see Geoff's hat either…maybe it has sunk by now…? – NS
Right, one more time, we were passing the keys, when……. – M
Hmmmm, shell we go to McDonalds…. or Kentucky….. or the good old greasy spoon? – SL
To get wedged in there he must have been very thin! – D
Now how do explain to Sarg that the car ended up in here?! – S
Just wait, if goes past the line its the other force's problem! – CS
A member of the public reported an unusual sight in the local canal. Police are looking into it! – SO
Are you sure this is where the sat nav said the new station was?! – TC
We also go an entry in the form of an image, thanks Tommy!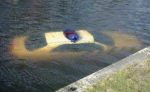 ---
Share     Follow